Migraine Relief
Headaches can be painful, temporarily impacting your life, but migraines can hinder functionality on a whole other level. Interrupting sleep, causing fatigue and visual disturbances, intense pain, the list goes on and on. Medication often provides some measure of comfort, but when you want natural migraine relief in Vancouver, WA, that can reduce the number and severity of your migraines, you want to visit a chiropractor at Yoder Chiropractic Center.
Studies have shown chiropractic methods to have a high success rate in migraine prevention and Migraine Relief Vancouver WA. We believe that there is a direct relationship between stress and migraines. With our Migraine Relief Vancouver WA treatment, your body will come away better equipped to deal with stresses, helping to reduce the rate of migraines and associated pain. We'll perform a full health analysis and create a personalized migraine treatment plan when you come in. If you believe you may be suffering from migraines, there are some common symptoms associated with this disorder.
Common Migraine Symptoms
Flickering lines or spots in your vision
Pounding, pulsating, throbbing pain
Irritability, excitement, or depression
Lasts between 4 and 72 hours
Intense pain around sides of the forehead
Visual disturbances
Loss of appetite
Moving, noise, and light cause an increase in pain
Vertigo, lightheadedness, dizziness
Vomiting and nausea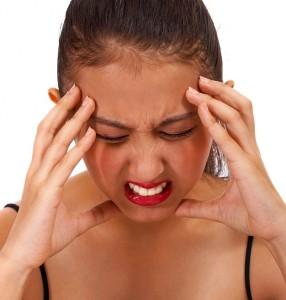 Some symptoms like mental fogginess, neck pain, and sleepiness can persist even after the migraine fades. Though there is not a definitive cause of migraines, we will work to help you identify personal triggers. For many migraine sufferers, specific habits can increase the likelihood of a migraine. Triggers include bright lights, specific odors, specific foods, caffeine, specific medications, and more. Keeping a migraine diary is an effective way to identify triggers over time.
Migraine Treatment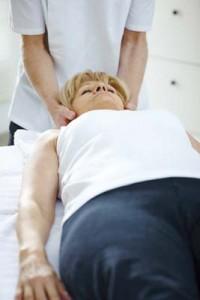 Whether you're looking for standard headache relief or severe migraine relief, Vancouver, WA, our chiropractic team can help. We take a multi-tiered approach that looks at your body as a whole. Spinal manipulation therapy can prove very beneficial for migraine sufferers. Many studies have shown significant reductions in the number of attacks as well as intensity. Some have even reported natural migraine remedies were as effective as commonly prescribed drugs without any of the side effects.
We'll also look at your current nutritional intake and overall health. A comprehensive approach to migraine relief Vancouver, WA, gives us a better vantage point and more ways to provide lasting treatment. Our on-staff massage therapist has adequate training in a variety of methods that can provide effective migraine relief. We employ techniques that can reduce the occurrence of migraines as well as symptoms and sleep disturbances. This therapy can also increase serotonin levels, providing natural migraine relief in Vancouver, WA.
When you're looking for safe, effective, and natural migraine relief in Vancouver, WA call (360) 254-0994 or Contact Us and start your journey to lasting migraine relief today. We also provide pain relief from sports injuries.