Looking for Massage Therapy in 98684?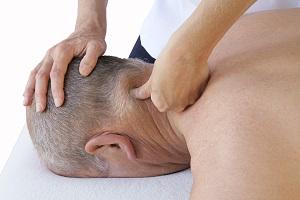 When you're stressed, your body is stressed. And while reducing this stress is the ideal method of treatment, that isn't always possible due to work, finances, and other responsibilities that remain unavoidable. When you've been in an accident, this stress could cause extra damage to your tissues, nerves, and bones. This compounded effect is an added stressor that is difficult to alleviate. If you were in a car accident, for instance, just sitting behind the wheel can cause your muscles to tense up. On its own, this added stress can take a significant amount of time to diminish. But you don't have to wait for it to go away. If you're in Vancouver WA near 98684, try massage therapy from Yoder Chiropractic Center. You'll be amazed at the difference it can make for both your body and your mind!
What is a deep-tissue massage? When many people think of a massage, they think of a relaxing, dimly lit room with a soothing touch that can put them to sleep. Massage therapy is different and designed to help the body heal. The massage therapist tries to get the deep tissues to move. Because of this, people who have previously had a relaxation massage may be expecting something else. Since the massage gets deep into the muscles, it can be an unexpected sensation–but it is the feeling is the body getting healed!
What are some benefits of a deep-tissue massage?
Massage therapy, combined with chiropractic adjustments, helps your body work in sync and avoid subluxation. Remedying subluxation through massage and chiropractic care provides many advantages to your body, such as:
It can substantially reduce back pain when done correctly. However, an essential part of massage therapy includes regular treatment. A single massage session is unlikely to have any lasting effects, but having them done regularly can make a significant difference.
After an accident, the spine may not be at its optimal curvature. A healthy spine is not straight but has naturally-occurring soft curves. A car accident can cause the spine to straighten or stiffen, which can cause pain and bodily dysfunction.
How often should I get a deep-tissue massage?
It depends entirely on your specific situation. People looking to reduce the stress often have one or two a month, while after a car accident, two or more visits a week could be a possibility. Visit our chiropractor today for a comprehensive consultation to see what would be best for you.
Avoid the harmful side effects of pills by using massage therapy
Even many FDA approved drugs come with side effects that can be just as bad as the problem they aim to fix. And many that were once approved are later discovered to be dangerous. Chiropractic care and massage don't come with these added issues. Instead of artificially attempting to enhance the body's healing process, the goal is to optimize the body's natural processes by improving communication from the brain to the muscles. This method has long-lasting results without the risk that prescription drugs carry. To schedule an appointment with one of our massage therapists near 98671 and 98684, call or contact us today.