Walk-In Chiropractor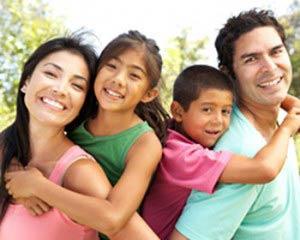 If you've been feeling pain anywhere in your body, you need a chiropractor, and you have come to the right place! Here at Yoder Chiropractic Center, our chiropractor will work with you to get to the root cause of the problem and provide effective pain relief. Any other doctor might prescribe you the same pain medication they prescribe to all their other patients or some other kind of treatment you don't need. Those kinds of treatments only serve to mask the pain; they don't address the source. Our method of care consists of several different approaches to pinpoint the cause of the discomfort and then creating a treatment plan tailored to our patient's individual needs and unique body type by a certified chiropractor.
Pain can be caused by various reasons, including sports injuries, chronic stress, whiplash, certain musculoskeletal conditions, pregnancy, bad posture, or car crashes, to name a few, and a chiropractor can address all of these. Although the pain is most commonly felt in the neck, shoulders, or back, it can also present itself in other parts of the body. Chiropractic adjustments have even been known to cure frequent headaches. Pain has no business lingering in our bodies for long periods of time. However normal you might think your discomfort is, it probably isn't, and a  chiropractor can help you. A pain pill might make you forget about it for a while, but quite often, a proper adjustment will provide immediate and long-lasting relief. Wherever your pain is, a chiropractor is sure to be the faster and more effective way to feeling better.
Services We Offer Include:
Chiropractic Care
Auto Accident Care
Pediatric Chiropractor
Pregnancy Chiropractor
Herniated Disc Treatment
Massage Therapy
Sports Injury Rehab
Migraine Relief
Healthy Living
Vertigo Treatment
Pain Relief Is Important To Your Overall Well-Being
The musculoskeletal system accounts for more than half the body's mass and uses up the most energy accordingly. Our team of chiropractors and massage therapists is here to help keep that system strong and functioning as efficiently as possible. Dealing with discomfort and pain daily is not only distracting but incredibly tiresome as well. It's nearly impossible to do all things you would otherwise be able to do with the same amount of effort. With the help of a chiropractor in Vancouver, WA, you won't have to anymore.
Feeling comfortable and pain-free in your everyday life will allow you the freedom to perform your daily routine faster and still be able to come home each day with energy to spare. It can also improve your cognitive strength and your sleeping routine. Utilizing a chiropractor, you'll be more comfortable, more active, more productive, and happier overall. There's really no downside to it!
Why Choose Yoder Chiropractic Center when looking for a
Chiropractor Near Me?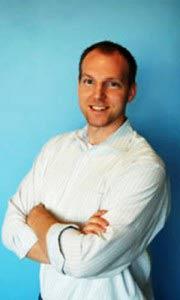 When it comes to effective and high-quality care, Dr. Yoder is the best in town. What makes him unique in comparison to the other chiropractors is his holistic approach to healing. He believes this method is the most effective, and we see proof of that every day.
When you choose us, you will not only be improving your body's wellness, but you will also get a highly qualified team of chiropractors and massage therapists who are compassionate and talented when it comes to their job. We understand that chiropractic care is a compound and very complex approach to wellness. That is why we offer an extensive list of services, from skeletal adjustments to classes that help educate you about your own well-being. Each service is performed by an experienced individual who is knowledgeable and dedicated to their specific duty.
Contact a Chiropractor in Vancouver, WA Today!
For a restored body, great care, and a team of professionals who are dedicated to improving your life, choose Yoder Chiropractic for your local chiropractor. Contact us today, and we'll be happy to answer any questions or concerns you may have for your chiropractor and related services.
Whether you are located in 98607, 98660, 98661, 98663, 98664, 98665, 98682, 98671, 98683, 98684 or anywhere in between, we've "got your back" and look forward to meeting you!