Auto Accident Chiropractor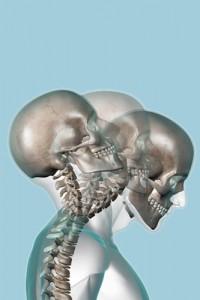 Our injury-focused chiropractic care is a natural, holistic approach to aiding in your recovery after an auto accident.
Get relief from your pain, and feel the best you ever have. If you have had an auto-related injury, you know what kind of impact it has on your daily life. A chiropractor does too. From minor aches and pains to not being able to do the things you love, your auto injuries can affect your daily quality of life. Here at Yoder Chiropractic Center, we specialize in unobtrusive natural remedies to helping your body heal naturally without the downsides of medications and unproven medical procedures. As your auto accident chiropractor in Vancouver, WA, we focus on you and your injury with a deep understanding of your body and how it works and heals itself.
If you have sustained an injury from an auto accident and are seeking relief from your pain, get well with the help of an auto accident chiropractor Vancouver, WA trusts. Our experienced personnel is always happy to provide consultation. We're delighted to answer any questions about our chiropractor services before your injuries become any worse.
Treat your injuries with an auto accident chiropractor.
Have you sustained injuries due to an auto accident? Do you have daily pain associated with your injury? If so, then you have come to the right place. The nature of auto accidents and extreme force involved frequently causes damage to the spine, neck, and more. They can generate new conditions or exacerbate conditions you may have suffered from previously. Our auto accident chiropractors specialize in providing natural recuperative therapy from auto-related injuries, and many patients describe feeling like the accident never happened. Our process starts with a comprehensive exam of your entire health history. We then analyze those results to put together a plan on how best to heal your injuries and get you back to 100%. If you have an auto-related injury and want to get back to health, take the first step to wellness by contacting us today.
Receive quality whiplash treatment that addresses the root of your pain.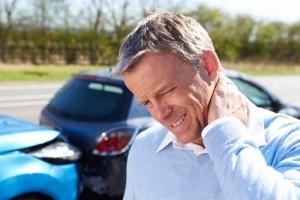 Are you experiencing neck or back pain as a result of a sudden stop or turn? An auto accident Chiropractor Vancouver WA can help. Whiplash injuries can often take time to develop and can cause daily pain and suffering. We are here to help you get rid of your daily pain in a way that is unobtrusive and natural without the use of medication or medical procedures. Neck and back pain are our specialty, and we can often get you back to pre-injury health in no time at all. Don't be burdened by the daily pain of an auto accident injury; it is curable, and we can help!
Contact us for an auto accident chiropractor in Vancouver, WA today!
For a professional, skilled auto accident chiropractor in Vancouver, WA call (360) 254-0994 or contact Yoder Chiropractic Center today. It's time to rediscover your health and wellness.