Sports Injury Chiropractor
Sports injuries can occur at any time. Every sport carries the potential for injury. These frequently impact joints, soft tissues, and muscles. Tearing and wear damage can occur over time, but that doesn't mean healing can't begin immediately. As your sports injury chiropractor in Vancouver, WA, Yoder Chiropractic provides effective, safe, and drug-free treatment options for your sports-related injuries. This broad category of injuries includes a number of conditions.
Treatable sports injuries include:
Frozen shoulder
Hip flexor strain
Injured Achilles tendons
Patella tracking problems
Groin injury
Rotator cuff injury
Plantar fasciitis
Ligament strain and sprains
MLC, ACL, PCL, LCL tears
Muscle sprains/strains
Shoulder disorders
Injury Categories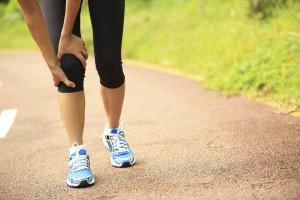 There are two common types of injury that we treat more than any other. Patients with these can benefit greatly from a sports injury Chiropractor. Vancouver, WA, is an active city, but it doesn't mean you have to live in pain. If you suffer from one of the following injury types, there's truly no better time than now to seek help.
Traumatic Injuries – As a sports injury, Chiropractor, Vancouver, WA citizens play hard, and we see the effects every day. These injury types occur suddenly. They may cause extreme pain, inhibiting a body part's ability to bear weight, or freely move.
Overuse Injuries – These injuries are typically related to repetition from movement or strain. This pain is usually dull, continual, and can occur before, after, and during both exercise and sports activities.
Your Trusted Local Sports Injury Chiropractor
Many injuries cause your body to have an immunological response. Joint inflammation and reduced mobility are often caused by swelling and tissue damage. The swelling inhibits the tissue's ability to heal. Through the use of chiropractic adjustment, we can restore mobility to your joints, reducing stiffness and pain. This reduction in swelling allows your joints and muscles to move freely. This allows your body to heal itself naturally.
Sports Injury Chiropractor Benefits
Reduce Pain – Pain is one of the most prevalent concerns our patients have. Our treatments reduce and even eliminate sport injury-related pain.
Improve Mobility – If your range of motion has been negatively affected, our therapists can help return your body to its full range of motion.
Naturally, Heal – Our therapy sessions heal you naturally without the use of drugs or medications. Don't mask the symptoms of injury when you can heal it.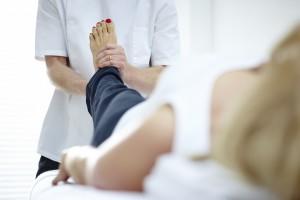 Residents in Vancouver, WA, rely on us for effective, lasting sports injury treatment. Chiropractic treatment of sports injuries is an efficient way to heal joint inflammation, soft tissue damage, and aid your body in healing itself. We use an evidence-based approach to provide non-invasive, non-surgical therapies that treat your pain from a number of angles. When addressing a new injury, we always begin with:
Diagnosis – Isolating the source of your pain allows your chiropractor to identify associated systemic causes.
Therapy – Treating affected areas may include a variety of methods that improve function and eliminate pain.
Prevention – Identifying the actions that led to treatment allows for corrections to be made that improve functioning.
When you want a natural solution to your sports-related injury, let our medical team guide you on the path to health. Call (360) 254-0994 or Contact Us today for a sports injury Chiropractor in Vancouver, WA. We provide relief from a variety of injuries including whiplash.