We are always striving to provide you with the best service around.
Please fill out the form and let us know how your recent visit was. Thank you!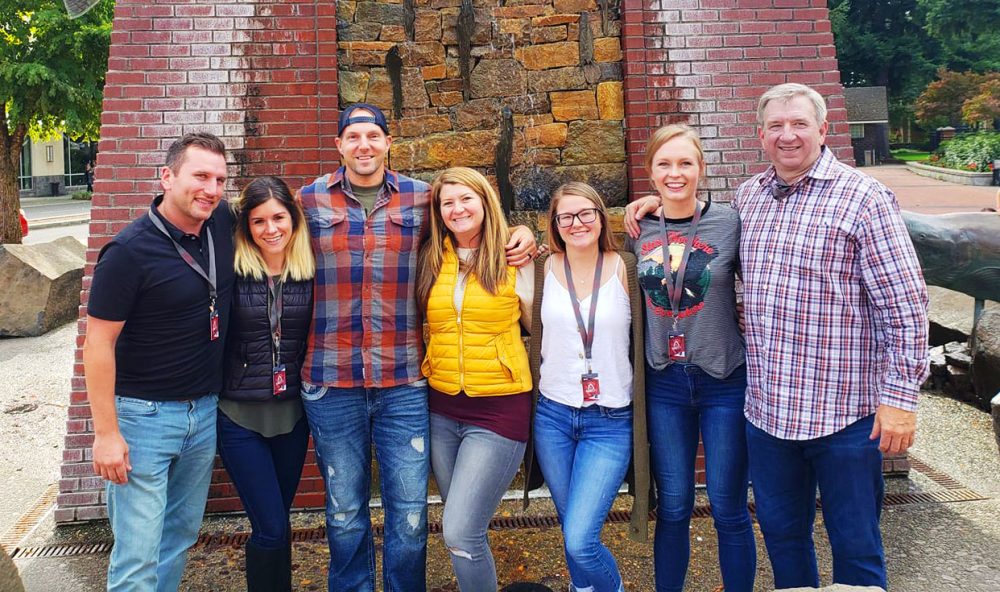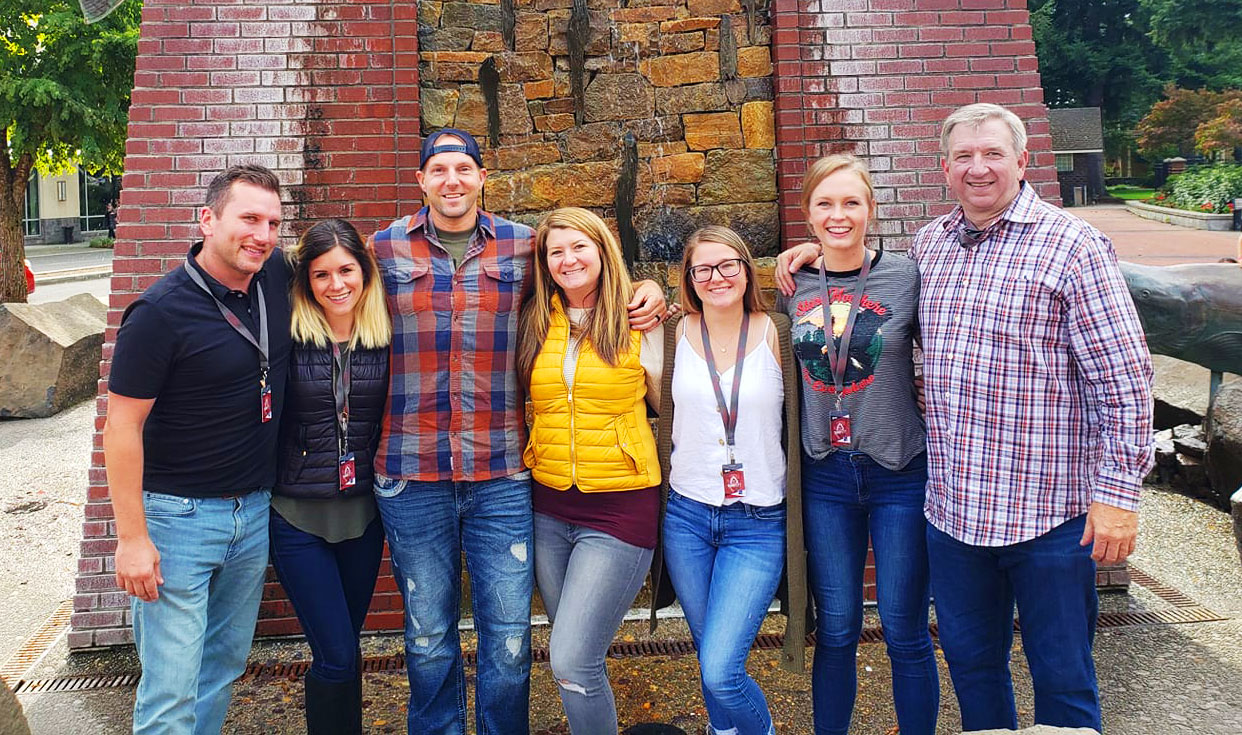 ---
All of my pain is gone!
I originally came to Yoder Chiropractic Center because of bad back pain along with shoulder and arm pain. My hands were both numb every morning. My lower back and leg were in a lot of pain also. Just to turn my head from side to side hurt, and I couldn't rotate my left arm. I had difficulty sleeping at night.Before coming to Yoder Chiropractic center I had MRI's, and x-rays. When I went to the doctor I was given pills and exercises to do. They DID NOT HELP ME! My back pain drove me to try a chiropractor.Since I have been coming to Yoder Chiropractic Center my neck pain is 98% gone , my arm, and shoulder pain , and the numbing in my hands pain is 100% gone. I now have more energy, a more positive outlook and a better sense of well being. Everything is better when you're NOT IN PAIN! Also I sleep well at night.Thank you Dr. Tim
Cherie
Long term relief after trying so many other options
My original reason for consulting Yoder Chiropractic Center was for my lower back and neck pain. I have struggled with these problems for 6 years! Throughout the 6 years I have tried pain pills and physical therapy, but found no relief. Before trying chiropractic care I was taking Ultram, Flexural, and Ibuprofen, which gave me short lived relief.I suffer from vertigo, migraines, low back pain, and IBS. Since I have been going to Dr. Tim for care I have noticed I am much better. Since I've been under chiropractic care at Yoder Chiropractic Center, I've noticed many improvements in my health. I no longer suffer from bouts of IBS. I have had one minor vertigo episode. My pain had decreased greatly. The changes I experienced were instant when I started care with Dr. Tim.I have been going to a chiropractor my whole life and three family members are chiropractors. Over the past 6 years due to a car accident and 2 female surgeries I developed severe low back pain. The pain on good days was a 5 and on bad days was a 10+. My migraines were a 3 or more days a week and my IBS were 5 or more days a week.Now my everyday pain is a 1 to 3 on a good pain day and my bad days are a 5 to 10. If I do something wrong the pain is worse, but since I have been seeing Dr. Tim I have only experienced this once. Usually I over do it with house work or I lift something wrong. My migraines have gone from 5 or more days a week to 3 days or less a week. Unfortunately nothing has helped my asthma at this time, but I have heard many testimonies from other patients who have seen amazing improvements with chiropractic care and their asthma.I recently went to the eye doctor and he fully dilated my pupils and shined a amber light into my eyes. Usually when I have this done I get a bad case of vertigo, but this time I had no sign of it at all! For people with vertigo, amber is a big trigger, which causes a episode.Remember I said I have three chiropractors in my family? Well one of them saved my dog. Due to an attack from another dog, my boy (dog) had spinal damage. The vet said he could not be helped and to medicate him and than to put him to sleep. I sent the x-rays to my chiropractor to see what he could do. Because of my chiropractor I was given three more years with my boy! Even animals can benefit from chiropractic care!Thank you Dr.Tim
Dayna
More than just a chiropractor visit!
My job is an ergonomic nightmare and has taken a toll on my back over the years, and I thought is was time to seek out a good Chiropractor. Prior to coming to Yoder Chiropractic Center, Advil and heating pads at night were my best friends. Since seeing Dr. Tim I have cut down on those considerably. I have less pain in my back, less stress, and less anxiety. I noticed these changes in just a few weeks. When you come in, not only are you treated, but you're taught how to really take care of your body. This is a great office. I love the family type atmosphere in everyone, in the staff. It just makes coming in for an adjustment not so clinical and more like visiting friends.
Heather
Immeasurable improvement in quality of life
My original reason for consulting Yoder Chiropractic Center was severe migraine headaches, low energy, severe neck, and low back pain. I have suffered from these problems for over ten years and had tried many avenues for relief. I have tried orthopedic surgeons, medical doctors, surgery, and many medications. Before I turned to chiropractic care there were times when I was on Soma, Muscle Relaxers, Niciden, Naproxen, Ibuprofen, and Tylenol.Since I've been under chiropractic care at Yoder Chiropractic Center, I've noticed many changes in my health, life, and relationships. I am having significantly less migraine headaches. I have more range of motion and less pain in my neck. I have noticed an increase in my energy and motivation. I have also been able to work out more and have better nutrition habits in just two months under Dr. Tim's care. I have also lost 20 pounds!At first I was very septic of the benefits of chiropractic care, but with the care being a part of my plan to total health, I now have proof that it is an essential part of my life. Chiropractic care is something that supports the body as a whole and there is proof that Dr. Tim has been a great encouragement, a wealth of healthy information, and a great support in my life.Thank you Dr. Tim!!!
Joseph
Improved mental health
My original reason for consulting Yoder Chiropractic Center was to find relief and to get back to feeling better. I had been aware of my problem(s) two years and had been taking Ibuprofen and Prozac to relieve my pain and discomfort. When I was on Prozac it seemed to help my nerves. I was told by my husband that I needed to take it, so I believed him and continued to take it. I had been taking Prozac for 3 years. Over the past five years I have struggled with breast cancer, divorce, financial hardship & back pain. At first I was hesitant to start chiropractic care, but I took the step into Yoder Chiropractic Center and knew it would change something in my life. Since I've been under chiropractic care at Yoder Chiropractic Center, I've noticed my "mental health" improving. I saw changes within the first 30 days of working with Dr. Tim. By being under Dr. Tim's care I have had many improvements! With good health comes clarity, joy, and hope! Thank you Dr. Tim!!! & God Bless!
Linda
Dr. Tim allowed me to get off my prescription Zoloft and be drug free!
The beginning of motherhood was extremely difficult and exhausting for me. It was not at all what I expected. I suffered from post-partum depression for the first 3 ½ months. The medical doctors prescribed Zoloft after about 2 months of experiencing the depression. Nothing seemed to help the way I was feeling. My sister recommended I see a chiropractor to help me feel better and bring the feeling of normality back into my life again.I started to see Dr. Tim and I immediately started to see an improvement. My energy levels were great! I could exercise again and stay up for long periods of time. Most importantly I could play with my two twin girls!Getting treated by Dr. Tim allowed me to get off my prescription Zoloft and be drug free! My girls at 3 ½ months were seeing Dr. Tim also and as a result they have never been sick or experienced an ear infection in their life! I am so glad I sought out chiropractic care with Dr. Tim because my quality of life has improved and has been nothing short of amazing. I rarely get sick and am more aware of my body needs. My family and I will always maintain our health and well being with chiropractic care.Thank you Dr. Tim for making my life "healthy"
Shannon
Life is more enjoyable and pain free
My original reason for consulting Yoder Chiropractic Center was because of limited range of motion in my neck. I could hardly turn my head to check for traffic. I had frequent headaches, and my neck was constantly sore. I had been aware of my problem for several years. The symptoms were progressively and slowly getting worse. It was such a slow process that I didn't realize just how bad it had become. Prior to chiropractic care, I used over-the-counter pain relievers to help with the neck pain. Since I've been under chiropractic care at Yoder Chiropractic Center, I've noticed changes occurring in my body, seemingly unrelated to my original reason for seeking help. My issues with depression have improved. My range of motion improving has made life more enjoyable and pain free. I have more energy and sleep better as well. This year, I haven't developed bronchitis or pneumonia. In prior years I have had one or both of these every winter for as long as I can remember. These changes have occurred over a period of weeks. I started feeling pain relief right away, but my overall well-being has been continually improving over the past couple of months. I thank God that He has brought into my life such a knowledgeable staff and Doctor. The office is so warm and friendly. I have the utmost respect for Dr. Tim's vision because I believe he has integrity and is in this for all the right reasons!
Amy
After 2 other chiropractors, now with Tim, my back pain is gone!
I am so pleased with the care I get at your office. I have been to several chiropractors through the years and have been adjusted all kinds of ways have had all kinds of different machines used on me but after 3 weeks of care at your office most of my back pain is gone I can even move pianos and my back doesn't hurt afterwards. A chiropractor in another state about 10 years ago said I was unadjustable and that he couldn't help me Also I went to another chiropractor for a whole year and I couldn't tell any difference at all. So Dr. Tim, I am really glad I have found you. And thank you for making my body feel so much better. I am even sleeping much better and dreaming which I didn't do before at all.
Leslie