Health Chiropractor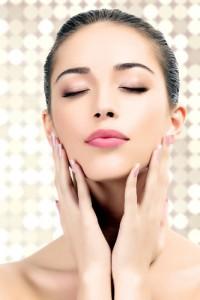 Our holistic approach will get you on track to becoming the healthiest you have ever been!
Let our chiropractor and staff help you get in the best shape of your life! Are you looking to get your health on the right track? Or have you been feeling low on energy and want to get back to where you used to be? Then look no further, your Health Chiropractor in Vancouver, WA, here at Yoder Chiropractic Center, specializes in a holistic approach to your health that starts with our comprehensive physical exam, giving our professionals a unique look at where you are physically. We then apply our deep understanding of the human body along with our proven methods to formulate a holistic plan of action that will guide you on a path that will help you become the healthiest you have ever been.
You will not only see amazing physical changes to your body but you will also feel better and have more energy! If you are ready to change your life and become the healthiest you have ever been please read more below or simply give us a call to have one of our professionals get you started!
Weight Loss
Do you have a little extra weight or want to get rid of that extra belly fat? No worries, all you need is a little hard work and dedication and we can help you achieve your fitness goals. Here at Yoder Chiropractic Care we specialize in helping our clients lose that extra weight by following our unique holistic plan. Our Health Chiropractors take our understanding of the human body and couples that with our comprehensive physical exam to formulate a plan of action that will get your fitness where you want it to be. You will not only look better but you will feel better and have more energy than you have ever had before. If you are willing to take that next step and finally get your fitness on track, please give us a call to have our expert Health Chiropractor professional get you started!
Nutritional Counseling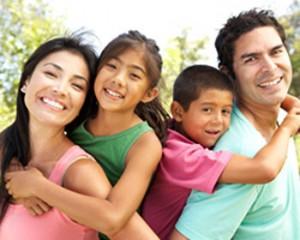 No matter if you are old or young, man or woman, in great shape or have never exercised before – nutrition and chiropractic care can help you increase your energy, improve your shape, maximize your overall well-being and perhaps reduce migraine headaches.
We must recognize the value of the food we choose to eat if we want to improve our health, vitality and consciousness. The way you eat is an expression of who you are. Choices you make with foods will either regenerate or degenerate your body. Choose wisely-stay healthy!
If you are willing to make the commitment and take the next step Washington Health Chiropractor, Dr. Yoder, will give you nutritional guide lines you need. With the right health tools and a little bit of time, you'll gain control of not only how you look and feel, but every aspect of your life. He works with his patients individually to help them reach their specific goals.
With all this wellness, you can treat yourself to Massage Therapy. Our Massage Therapists will leave you feeling better than ever!
We recognize that nutrition is a major factor in getting well and preventing future disease.
BASIC IDEA
NO Grains- not even health grains
NO Sugar- even hidden sugars
No Fruits
Monitor protein intake- 15 g per/meal
Increase health fats
Great food choices: (make sure to eat free range, organic food)
PROTEIN
Fish
Raw cheese
Beef
Chicken
Turkey
Eggs
Cottage cheese
Ricotta Cheese
HEALTHY FATS
Raw nuts
Olive Oil
Avocado
Coconut Milk
Flaxseed Oil
Cashew Butter
Raw Cheese
Almond Butter
Eggs
HEALTHY FIBER
Brussel Sprouts
Celery
Mushrooms
Eggplant
Asparagus
Broccoli
Cucumber
Fennel
Spaghetti Squash
Exercise Programs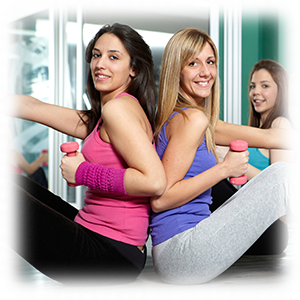 Physical exercise is a crucial part of improving and preventing subluxations and spinal joint dysfunction. Regular activity, coupled with a balanced diet, will increase your likeliness of staying healthy and slowing down the aches and pains associated with growing older. Other advantages of regular exercise are enhanced energy, endurance, and a healthier body image.
We strongly encourage all patients to take the time to work on flexibility exercises, cardiovascular exercise, and strength training. By following an exercise program while you are in good to moderate health, you will be forming good lifelong habits that will promote your maximum health potential.
Every decade, starting when you are about forty years old, the average person loses seven pounds of muscle. Unfortunately, fat takes the place of the lost muscle tissues. The less muscle you have, the less they can eat without gaining weight, because they have less active tissue to burn off calories, whether at rest or during exercise. The everyday twenty-five year old man has roughly eighteen percent body fat. By age sixty five, the same gentleman will have increased up to thirty-eight percent body fat! Much of the fat gained over the years is due to losing vital, active, calorie burning muscle.
Regardless of whether your goal is strengthening your core, or getting your body in shape, Dr. Yoder will work with you to design a customized exercise program just for you, that will help strengthen and correct your specific problem areas.
---