Regular chiropractic check-ups are an important aspect of maintaining optimal health and preventing injuries. Chiropractic care focuses on the relationship between the musculoskeletal system and overall health, with a specific emphasis on the spine, which is the pillar of our body. A chiropractic clinic can provide comprehensive treatment plans that include chiropractic adjustments, massage therapy, physical therapy, and more to help patients achieve their health goals.
Chiropractic Care:
Chiropractic care has been proven to be effective in providing pain relief for various conditions, including neck pain, chronic pain, auto accident injuries, and sports injuries. It is also an excellent approach to healing without the use of drugs, which can have negative side effects. Patients who choose chiropractic treatment often experience improved function, increased mobility, and a better quality of life.
Prevention:
One of the primary benefits of regular chiropractic check-ups is prevention. By identifying and correcting minor problems before they become major issues, chiropractors can help prevent injuries and degenerative conditions from developing. They can develop a personalized treatment plan specific to each patient's needs and goals, which may include chiropractic adjustments, massage therapy, corrective exercises, and other adjunctive therapies.
Auto Accidents:
Auto accidents can result in serious injuries, including whiplash and other types of pain. Chiropractic care is an effective treatment option for auto accident injuries. Chiropractors can provide effective pain relief, restore mobility, and improve function.
Sports Injuries: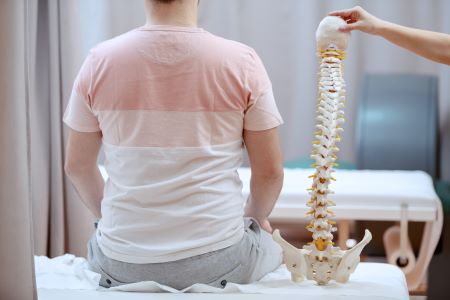 Sports injuries can derail an athlete's career. However, chiropractic services can help athletes recover from injuries and get back to the game quickly. Chiropractors can identify minor muscle strains and sore muscles and develop a treatment plan to promote faster recovery. Regular chiropractic check-ups can also help prevent future sports injuries and promote athletic recovery.
Holistic Wellness with Chiropractic Care:
Chiropractic services are not just limited to fixing back or neck pain. Patients with hip pain, elbow pain, jaw pain, knee pain, and foot pain can also benefit from chiropractic care. A chiropractor can identify the root cause of the problem and create a customized treatment plan to alleviate the pain and discomfort. By taking a holistic approach to wellness, chiropractors help patients achieve optimal health by addressing their whole-body health.
In conclusion, regular chiropractic check-ups are an essential part of maintaining optimal health and preventing injuries. Patients can benefit from comprehensive treatment plans that include chiropractic adjustments, massage therapy, physical therapy, and more.
Your local Chiropractic Clinic in Vancouver, WA:
When seeking chiropractic care in Vancouver, WA, it is essential to feel confident that you are in capable hands. At Yoder Chiropractic Center, you can trust our friendly, reputable, and industry-leading chiropractic clinic. Our team of skilled specialists offers comprehensive services using top-of-the-line facilities, providing cutting-edge care every day. Whether you require pain relief or want to optimize your health, our goal is to help you achieve your goals and experience the benefits of chiropractic care.
At our chiropractic clinic in Vancouver, WA, we prioritize your health above all else. We understand that every patient is unique, and our dedicated team of specialists is committed to providing personalized care that addresses the root cause of your problems, from chronic conditions to pain and wellness. Unlike traditional methods, our chiropractic care offers several benefits that address the interconnectedness of your body's various systems.
We recognize that your body is a complex network, and our caring specialists have the knowledge and expertise to understand how each area interacts with one another. By treating you as the individual you are, we can provide natural and tailored treatments that:
Enhance wellness and prevent future health problems
Alleviate back and neck pain while improving ear and eye functionality
Enhance body mobility and boost physical energy levels
Lower stress levels and reduce blood pressure
Improve range of motion and athletic performance
Whether you have been dealing with a chronic condition or a recent injury, we are here to help. Our treatments are customized to your needs and preferences, whether you are naturally active or need help finding motivation and energy. No matter the cause of your pain, we are committed to helping you achieve optimal health and well-being.
We specialize in a wide variety of different services:
Back Pain Relief
Car Accident Relief
Pediatric
Sports Injury
Healthy Living
Chiropractic Clinic
Auto Accident Chiropractor
Chiropractic Care During Pregnancy
Herniated Disc Treatment
Migraine Relief
Vertigo Treatment
Whiplash Treatment
If you have any questions, please feel free to contact us today. Our service providers will be more than happy to answer any questions you may have. We are looking forward to hearing from you.