Proper alignment for your entire body
Suffering through an automotive accident is more than just a one-time event. Besides the initial injury it can cause trauma that lasts for a long time. This can manifest as chronic pain further on down the line. The principles of chiropractic are designed to restore your body to its natural state of balance.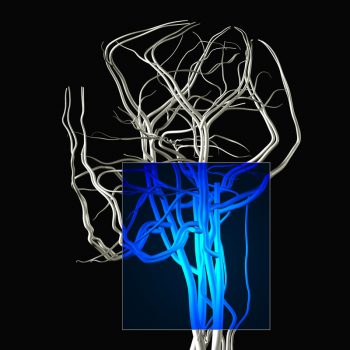 The effects of whiplash
When you're in a car accident it's not uncommon for your head to snap forward as far as it goes, and then fly backwards at high speeds. This is what chiropractor's call whiplash. Besides the initial trauma of the accident, adherents of chiropractic believe that this can lead to chronic pain and other disorders. Whiplash can also result from other situations besides a car crash. A fall at work, or some other rough, fast jerking motion can cause it.
According to leading chiropractors, effects of whiplash can include persistent headaches, recurring nausea or dizziness, reduced range of motion, and more. Whiplash has effects that can persist far after your accident. It might require treatment, not just once, but for several sessions over time.
Treatments for whiplash effects
Your chiropractor uses X-rays or other diagnostic tools to get a more complete image of your body and current state of well-being. Once they have this information they can then begin your treatment. This usually comprises a series of adjustments made to your skeletal system. Chiropractors manipulate your body to ensure that it's in proper alignment. This practice is all about natural healing and bringing your body into harmony without invasive techniques.
Where to seek optimal chiropractic treatment
Yoder Chiropractic is the top provider of chiropractic in Camas, WA. From our receptionists to our chiropractors, we have a professional team of caring individuals that works to make sure that you're at your peak feeling of well-being. With combined experience in the field that adds up to over 20 years, our team is able to take care of your specific needs. We were the official chiropractors of the Volcanoes IBL basketball team when they played in Vancouver. Our expertise can benefit you whether you're an athlete or someone with challenging injuries or conditions.
Our clinic also adds the benefits of massage. While chiropractic adjusts the bones, massage targets the muscles. This holistic approach provides added benefits so you can set yourself back on the road to wellness and get on with your life.
All you have to do is make an appointment to get started. Just give us a call or fill out the contact form on this site. We sit down with you to determine the challenges that you face and to come up with a plan that works for you. After this we start a treatment plan that includes progressive alignments over time. Your alignment and comfort are our top priorities. Let us help you today.